Japan has more 7-Eleven locations than anywhere else in the world, with almost 30% of the franchise's worldwide stores located in the country. Beginning in 2003, 7-Eleven began collaborating with the Pokemon TCG to release exclusive promotional cards.
The first of these campaigns was the 7-Eleven Pokemon Fair campaign. which ran from June 25 2003 until supplies ran out. Customers who purchased a bottle of Coca-Cola Vanilla, Sprite Classic, Ambasa Sour White, Fanta Fruit Punch, or Fanta Melon Soda were given a sealed pack that had one out of 21 possible cards.
The front of the packs had promotional imagery for the sixth Pokemon Movie, Pokémon: Jirachi—Wish Maker. The back showed possible cards that customers could open. 10 of the cards had both non-holo and cosmos holofoil version, and a "secret" 11th card was a cosmos holofoil Jirachi.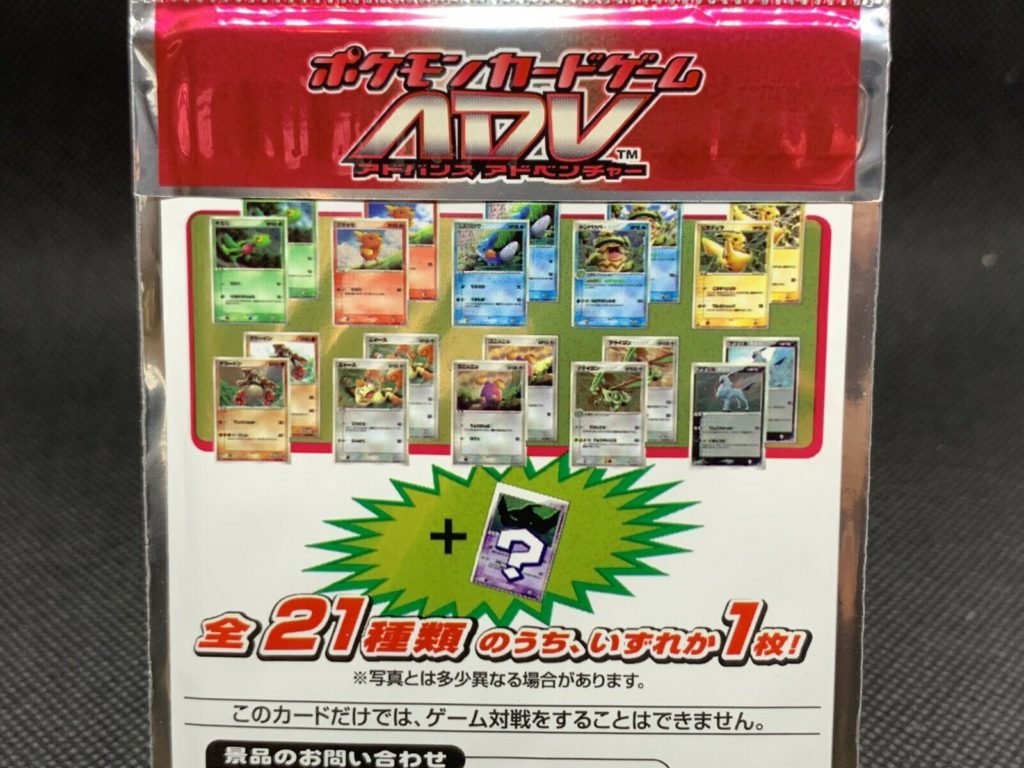 These promos all had a 7-Eleven stamp in their bottom left corner, and would later be released in the US without the stamp as promo cards for various campaigns.