Expansion Sheet 3 (Green Sheet)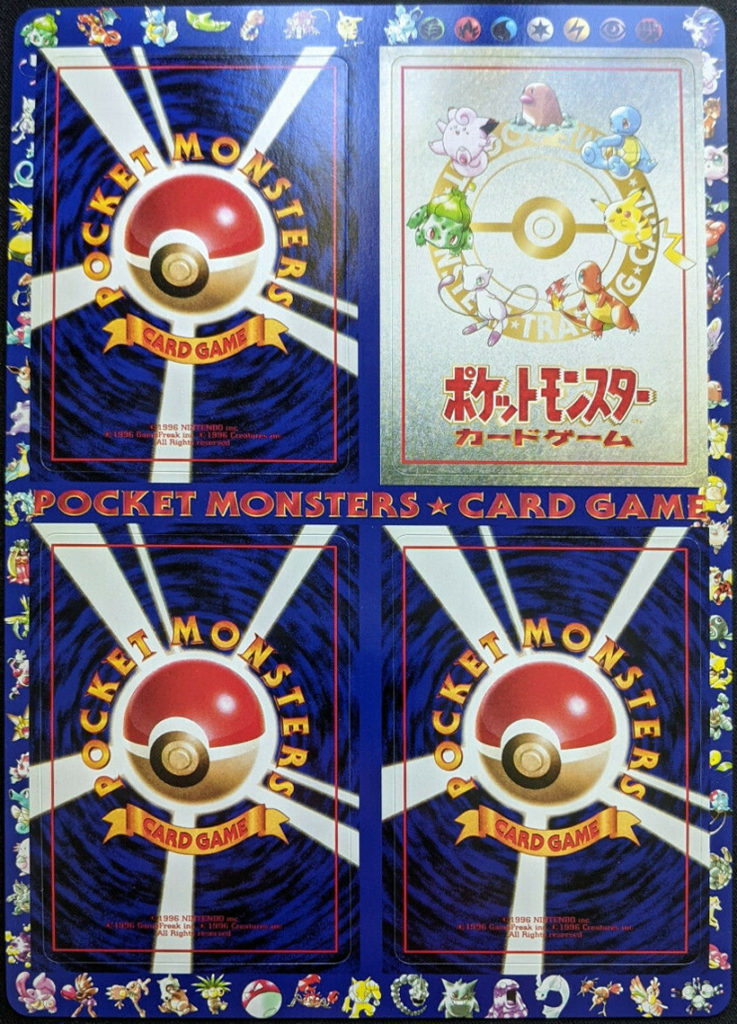 Due to the Evolution Communication "Masaki" Campaign, Expansion series 3 sheets are available in 2 versions. The "first edition" print run featured a graphic of Bill, and instructions on how to mail the the required cards to Media Factory to receive the promos. The second printing of the green sheets didn't have the instructions, but still distributed the Bill's PC Pass card on sheets #16 and #17. It's likely that as the campaign neared its end around April 1999, Media Factory decided to update the sheets to dissuade people from sending cards in past the deadline.
Even though only sheets #16 and #17 contained the Bill's PC card, the first print run of all sheets in Expansion Sheet 3 had the instructions on how to mail in cards.
Sheets 1-3: Lavender Town
Sheets 4-6: Cinnabar Island #2
Sheets 7-9: Safari Zone #2
Sheets 10-12: Seafoam Islands #2
Sheets 13-15: Cerulean Cave #2
Sheets 16-18: Sea Cottage
Matte texture versions
This shows that the "gloss" on the vending machine cards was not something that was applied after a standard matte copy was printed, but that the glossy print layer is indeed part of the card.
Matte vending machine cards have surfaced in the past, but it has never been clear how exactly they were distributed. Since you can't actually "peel off" matte cards, it's unlikely that they came with the standard sheets found in vending machines.
Instead, they're more likely test run prints, or from other non-standard distribution methods, This Mr. Mime is very likely to be from the same print run as a few other matte vending cards that have surfaced: